When choosing new floors for your Arizona home, you want to make sure that you're making a smart choice that works well for your home. Flooring can greatly alter the overall look, feel, and functionality of your home. Luckily, there's an option like "hardwood flooring near me Arizona" to consider.
The experts at Cobra Flooring help owners just like you find the perfect flooring fit for your Arizona home. Hardwood flooring near me Arizona remains extremely popular and for good reasons.
Whether you are looking to renovate your residential or commercial space, hardwood floor installation is an attractive and reliable choice. Believed to lend a sense of permanence to interiors, hardwood flooring is a popular choice among homeowners for centuries.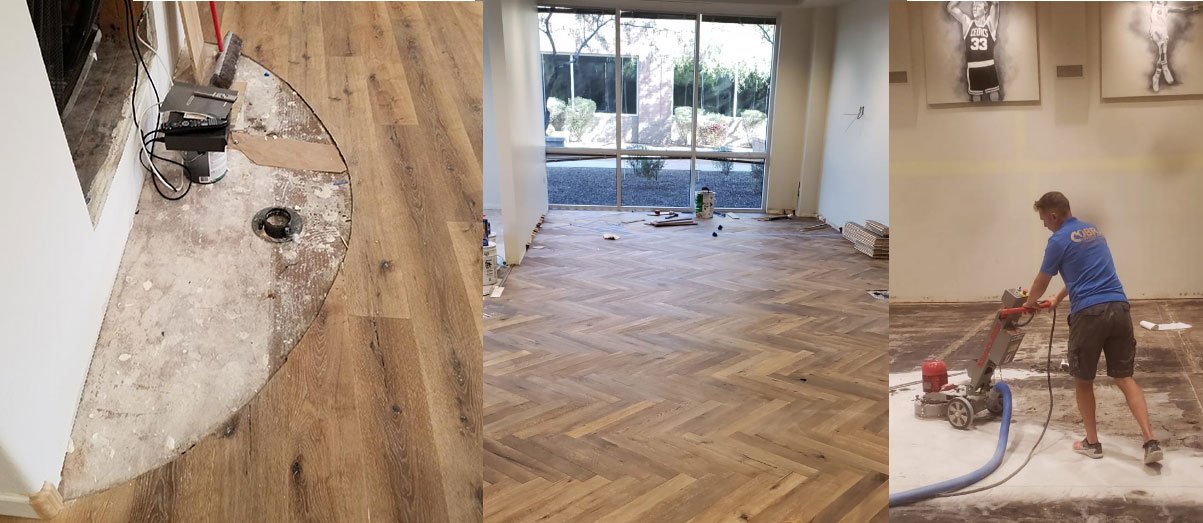 Why Hardwood Floors Will Always Be A Great Choice
When people decide to remodel their floors, they often approach it with longevity in mind. Customers are mostly found saying, "I want my floors to last forever. That's what only hardwood floors only do."
But let us talk about that for a moment. Is there such a thing as forever floors anymore? So, while people often come in searching for a 'forever floor,' what they want is one that's durable and holds up well to their family's lifestyle for the foreseeable future. Until they change their minds.
Why Hardwood Floors Are At The Top of 'FOREVER'
Hardwood floors have always been popular because of their natural beauty. Sometimes traditional hardwood floors are not the perfect match for your lifestyle or home. That is why engineered hardwood floors were created. It gives your home a classic look combined with durability. This makes it even a perfect choice in places where traditional hardwood does not work, for example, the basement.
It Is All About Durability and Maintenance
Have we talked about how easy to maintain and durable hardwood flooring is? That is the reason why you are considering them for your residential or commercial space. No matter whichever type of hardwood flooring installation Arizona you choose, all it takes is an occasional swipe of a damp mop or microfiber brush to keep it looking sparkling clean.
What's more? If you are worried about water problems, hardwood flooring is the best choice to go with. And this is where today's technology wins over once again.
You can continue with the look of hardwood while adding resilience and durability at the same time. Engineered hardwood gives you the same look and feel with a touch coating that stands up well under pressure.
Is Hardwood Flooring The Best Choice For Your Home?
If you are thinking about upgrading your home's flooring, solid hardwoods are the top choice. If you are looking for flooring that increases the value of your home, is designed to last for many decades, is easy to clean, and provides timeless beauty, you cannot go wrong with hardwood floors.
The perfect flooring choice for your home is waiting for you. Give us a call to Cobra Flooring at +1 – (602) 405-5124 and we will help you find it today.