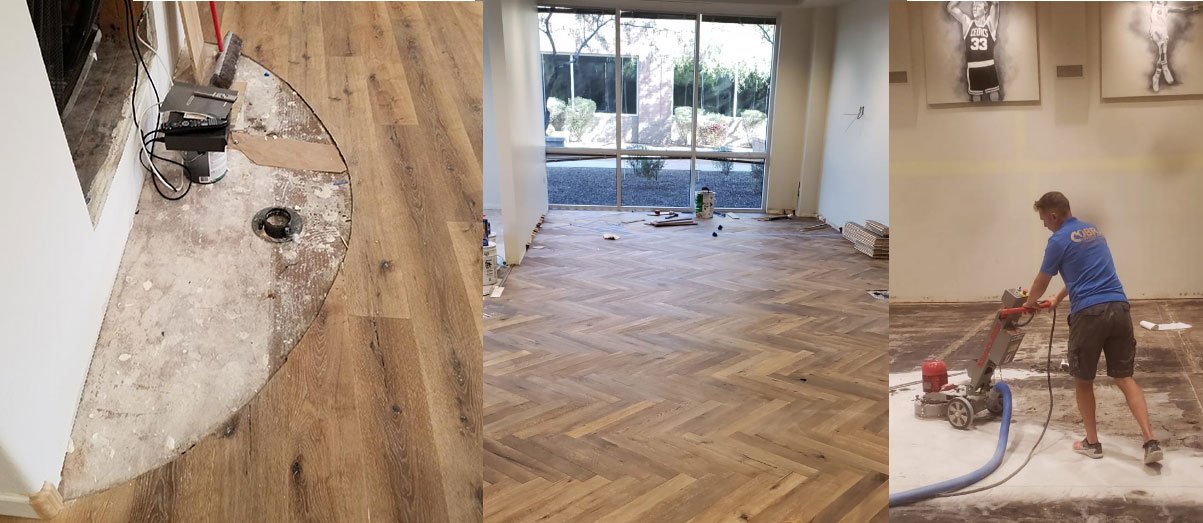 Expert
Hardwood Floor Installation Arizona
At Cobra Flooring we believe in educating you about Hardwood, help you choose the right product, help you with using samples in your home for a choice match as far as your hardwood flooring installation project is planned. This is why we are the best rated local Hardwood Floor Installation contractors in Arizona. Once you choose the products, styles, and colors the most important part to is installing, sanding, finishing, cleaning with precision and, we do all these with our highly experienced carpenter staffs to deliver a top-quality floor installation.
Engineered Flooring Installation Arizona
If you want a quick refinishing for the flooring of your home, the best possible option is to choose Engineered hardwood floors; These products come pre-finished, a real hardwood top layer which is quick to install and ready to use. The top hardwood shell is not as hard as it sounds, but really gives comfort and natural beauty. Most often engineered wood is waterproof glues directly with the concrete slab main level or plywood upstairs. Cobra Flooring gives you professional services for the Engineered Hardwood Flooring Installation in Arizona. The engineered hardwood floor market has been flooded with an infinite number of products and choosing the best as per your budget, style is a decision where we can help.
Laminate
Floor Installation Glendale
Laminate flooring is an economical option for consumers who want to get the same look like that of Hardwood Floors. With no wood in it, still, Laminates have a wide variety of color and style options to suit anything from contemporary to modern design. Besides the low-cost, laminate floors are easy to install with floating; Laminates also have incredible strength against scratches and dents, high-traffic, and stains.
We offer you flooring consultation that includes :
Accurate and complete measurements
Flooring inspection and Honest assessment of your situation
Flooring samples to choose from
Transparency in the floor planning and estimates
Licensed and Professional Flooring Installers