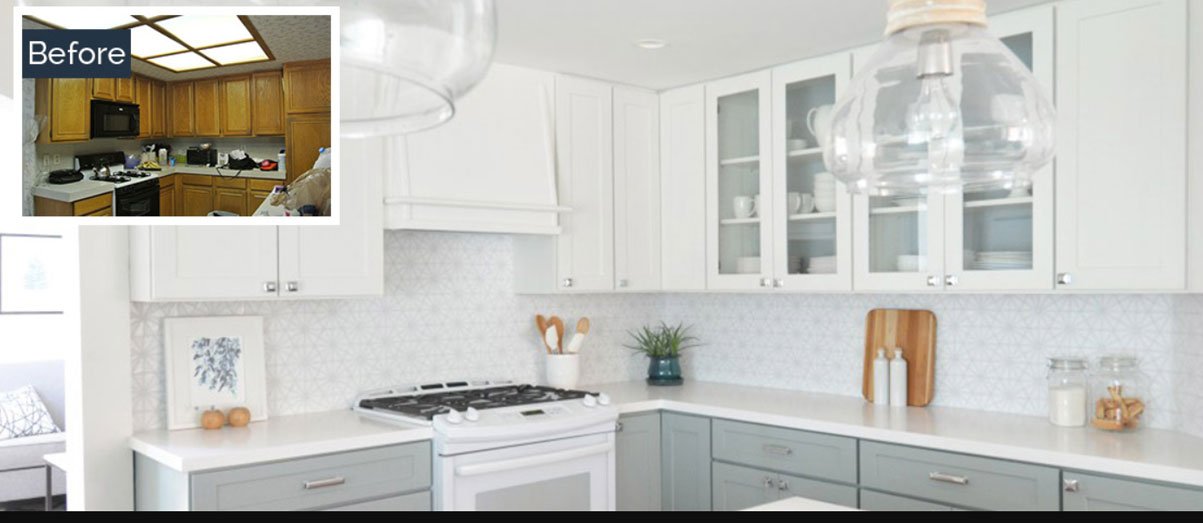 Remodel your kitchen, Cobra Flooring AZ
Full kitchen-remodel or renovation not only update your kitchen space, but add value to your home. Upgrading your cooking area, making it functional and durable is a priority. Since the kitchen is a high-traffic area, hence it's prone to spills due to water, oils, dishes, wine, and much more liquid things. Are you looking for the kitchen flooring materials that are low in maintenance and withstand the use over time? As a Kitchen Remodeling contractor company in AZ, at Cobra Flooring we guide and help you find the perfect flooring for your kitchen.
Kitchen Remodeling Contractors, AZ
At Cobra Flooring AZ, we give you a free consultation for a renovated new kitchen which is ready to enjoy. We remodel your kitchen with cabinets, countertops, hardware, and flooring options that include Tile, Luxury Vinyl Tile (LVT), or Laminate and more. Kitchen fixtures, dishwasher, painting of the kitchen is well taken care through our kitchen remodeling process.
The Kitchen is not just a place to cook, it allows you a casual walking space, your friends a fresh look, if decorated, it can give you a space to read and a seat! So it is wise to transform your kitchen into an updated space with an upgraded look, new and clean cabinets, excellent peace of mind and maximized efficiency.
Few Kitchen Remodeling Options:
Kitchen Floor Installation
Center Island Installation
New Cabinet Installation
Cabinet Refacing and lighting
Quartz and Granite Countertops
Tile Backsplashes
With our many years of experience, we're familiar with the types kitchen remodeling in AZ residents need for their homes. For precise modeling and design of your kitchen, we deploy our best carpenters to achieve the best refinishing; We would be thrilled to give you a no obligation guidance for your kitchen remodeling work in AZ.
Call us today at +1 – (602) 405-5124 for a no-obligation consultation. With our many years of experience, we're familiar with the types kitchen remodeling in AZ residents need for their homes. For precise modeling and design of your kitchen, we deploy our best carpenters to achieve the best refinishing;